Tag Archives:
HYTES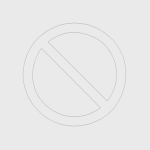 Christina was a HYTES student through secondary school. She is now studying at St. Augustine University of Tanzania. HYTES volunteer, Carol, recently asked her a series of questions.  Following are Christina's answers.
What was the biggest challenge that you faced while at secondary school?
The big challenge that I faced during secondary school is the place to live, because my school had no hostel so it costs me so much. I was living to the person whom we agreed that I will serve her with all home activities as the 'house girl'. After the agreement she accepted, and then I started to work and living to her. Frankly speaking, it was costing me much because all the time I used to work home activities instead of studying. But I had no choices due to the poverty I faced bbbthrough. It reached a time I went to the head master 'Clamba' to ask help for solving my problems, unbelievable the school agreed me to stay to the director's house although it was the fire place like I used before because all home activities left to me as the house girl regardless I am the student. However, I used most of time to work instead of studying. For instance, most of works were feeding pigs and calves not only that but also I was washing vessels and cleaning garden. Frankly, poverty is a poison towards poor family, and most of girls are the one who suffering much than boys. Actually, I accepted to face all of these subtle because I have no choice, but I thank God because He give me the power and ability to study hard in order I could achieve my goals. Although these situation was hindered me in another way because it led my results in studying to be not so much good as I expected  in  form four results. Surely, it was a big challenge to me.
While you were completing form four and six, where were you living and who were you living with?
After completing form four and six, I was living in Morogoro region with irrelative woman who was living in a lend room. Her work was selling some food therefore I was the one who serving the cafeteria with low wage or sometime no payment if there is no profit.  She paid me 500/= Tsh per day as a salary. But frankly I thank God because I use to keep that money until my form six results were out, then I used it as to pay tuition fees although it was not enough and buying some books and pen. The woman was good to me and she was very happy with my success because she didn't expect that.  And, I do visit her at least to help some activities if I had time.
Do you think that secondary school is more challenging for girls or boys, and why?
Yes, in secondary school is more challenging particularly girls especially for schools have no hostels. Girls have no time to study than boys, because once they reach at home are required to do some activities instead of studying. Therefore, through a day she works then during night she become tired and sleep without studying and that's why people say boys are cleverer than girls although the slogan is not valuable. Traditionally, in Tanzania boys are not allowed to do home activities rather than playing, resting and studying. This culture is practiced in many societies although now days people become aware and educated then they left away some cultures which are oppressive to girls. However, boys have enough time to study and resting which make them concentrate on the one thing than girls hence their good results become well than we girls. Surely, it is a challenge to girls because girls fail to perform well in their studies.
Is there an attitude that boys are better at school? If there is, how has this affected you in your schooling?
Yes! This is a constructive idea led by our culture. Because since our beloved fathers they thought that boys are superior to girls due to masculine, but now days you may find girls are more intelligent than boys. This attitude has affected me in the sense that, most of teachers like boys than girls in the sense that are good especially in science subjects. Frankly, I was very furious if I find a teacher proud for boys. I promise to campaign in order the society could take away this idea, because there is no different between girls and boys. And sometimes girls are very intelligent than boys.
Could you describe for us a normal day of school as a form six student, to let us picture what your life was like? Give as much detail as you can, for example, when did you get up, what did you eat, how did you get to school and how long did it take, what classes did you have, what was the schedule of the school day, were there any school activities other than classes in a day? What did you do after school from when you left until you went to bed?
A normal day of school; always when I was in form six, I usually woke up at 5:00 o'clock in the morning, where I had self preparation and 6:00 am I was going to school because 6:45 am, all students were required to take number or roll call. And 7:00am, the bell rang and we start to clean the school surroundings. At 8:00am, the bell rang again where we gather assembly ground ready to hear some announcements and then we enter into the classes from 8:30am. At 10:30am, we had a break where used to rest and those have money they bought some spices to eat while others who have no cash like me we used that break to play and sometime to rest in the class waiting for another period to start. Although some other students were used this time to rush out for fetching some water nearly houses in order they could wash out their face avoiding fall into sleep. Then after a while break we entered in the class at 11:00am up to 2:30pm, which was the end of the daily class then we become free to go home. For my side when I was in form five I asked for school hostel then I got it therefore it was easy for me to go hostel and get my daily meal. There after, I used the rest time to wash my uniforms for the next day. But I was resting a bit because of having many home works to do. At 4:00pm, I went reading room to study and searching some materials. For this I was only using two hours, then at 6:00pm it was the time for cleaning our hostel and other surrounding around the hostel. This cleanness took place up to 7:00pm. At 7:15pm I used to take supper up to 8:00pm. There after 8:15pm, we shared words of God and prays. After prayers, it was reading time up to 10:30pm. According to our school regulations once it reaches this time, all light should be off and all students are supposed to be on their bed. This was not allowed to any one lighting without permission. However, I had no time to play especially during reading time, because if you play you could loose during exams or the light will be put off while you have nothing in the head.
How did you spend your time on weekends while you were in form six?
Real on Saturday, I spend my time at the tuition centre known as 'Jamhuri' where I used to pay only 500/- per exam. Different students from other schools were meeting together and finally we competed during exams. And the student who will score higher mark was give gift like books and exercises books. However, every Saturday we had this competitions therefore it was a good thing for me as it pushed my efforts to study in order I could score good marks. Frankly, I thank God because it reaches time when the organizer of the tuition selected me and other two students who scored high marks to attend freely. I was very proud to be a good girl before others students. On Sunday, most of time I used in the church, praying and sometime sharing words of God with other disciples. Then after the holly mass end, the rest of time I was used to wash my clothes and making body exercises like running. Then, I rest until dinner time. The weekend was very different from holiday, because during holiday most of time I used to make visitation to an orphans to play and sometime I was teaching them. Real, I felt better to be with them.
What is the biggest challenge that you face in university?
The big challenge I face in the University is lack of some equipments that could facilitate my studies, for instance laptop, and printer. This is a big problem to me because it costs so much especially paying a lot of money for printing works. As you know the way of studying in the university is quiet different from secondary school, because in secondary level most of notices were provided by our teacher. But in university level a lecturer is not the one who fetch some notices for students but only students are the one who find and make notices for them. So it becomes very difficulty to search materials through internet if you don't have laptop or computer. With much understandings, our near stationeries are very costful because one work could be printed by a cost of 10,000/- up to 15,000/- if an assignment is big. Actually to buy a laptop costs 800,000/- up to 1,000,000/- which for me is a dream to get that amount but I will be very happy if one day I will own laptop in my study at the university. Hope  you can help me on this.
Where are you living while you study?
I am living in the university campus. But according to the regulations all first year are allowed to live in but other continuous students are suppose to lend off campus hostels which are much cost. So, this problem I know will face me during my second year studies.
What is your career plan once you finish university?
I want to be a teacher because I real like that career. Not only to be a teacher at secondary but I plan to study hard in order can I be a lecturer at the university level.
What is your biggest dream for the future?
My future dreams are, to make sure that I help orphans and other disadvantages children particularly those coming from poor families to give them education in order they can fulfill their dreams. I will try my best to accomplish this dream because it cries in my heart especially once I see street children are suffering. The dream emerged since I was at Mawengi secondary school. Surely, street children are suffering much because some of them are being raped and other tortured unnecessary. Another dream is to have a good family with good husband who will be ready to support my ambitions. I know God will give as I wish. Finally to have a good life that will make me to forget strong challenges that faced me.
Frankly, I am so grateful for you and HYTES because without your support I don't know where I could be now. But your help and advice has made me to be a human before other human being. I still believe that you will support me until I fulfill my ambitions. God bless you copious although I have nothing to pay back but receive my thankful from the bottom of my heart.