Tag Archives:
kenya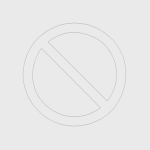 Kenya has experienced waves of strikes in the past three weeks which has mainly affected the health and the education sector.
The Kenya National Union of Teachers (KNUT) on Monday ended the three week strike paving way for reopening of schools.
KNUT Secretary General David Okutta called off the strike and asked teachers to resume classes on Tuesday at 8am.
"We are grateful that the government considered our demands," he said.
KNUT National Chairman, Wilson Sossion said the proposal by the government to pay Sh13.5 billion was acceptable and therefore teachers should resume work.
On Sunday, the government signed a deal with KNUT, in which Ksh13.5 billion would be paid in lump sum in October as opposed to phases and backdated to July 1, 2012.
KNUT Deputy Secretary General Xavier Nyamu said that the return to work formula stipulates that no teachers would be victimised for participating in the strike.
Mr Nyamu also said the salary harmonisation to that of civil servants will be implemented as agreed.
Education minister Mutula Kilonzo who attended the press conference said the government will ensue that the return-to-work formula agreed upon by the two parties will be adhered to.
Mr Kilonzo also said that teachers will not be victimised for participating in the strike.
After calling off the strike, KNUT said it expects to be involved in discussions on the fate of national examination.
The lowest paid teachers receive wages of Ksh13,750 about $130 (£91) a month, leaving them to struggle to pay the bills. With the deal, the lowest paid teacher will take home a basic salary of Ksh19,323 up from Ksh13,750 while the highest paid will earn Ksh144,928, up from Ksh120,270.
The teachers will also get hardship and special schools allowances at 30 per cent and 10 per cent of their basic salaries respectively.The two allowances had been frozen by the government in June 2009.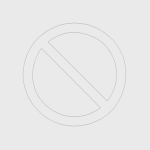 Last week, I was asked to give a brief presentation to the Fig Tree Foundation Round Table.   I quickly wrote up a speech and thought I would share it with you on our blog.
—————-
HYTES – Our Story
Hi my name is Harold Pliszka and I'm on the board of HYTES otherwise known as Helping Youth Through Educational Scholarships.  The idea started in 2004 while vacationing in East Africa .  We also met with my wife's cousin who was living and volunteering in Dar es Salaam.
All through the trip, we kept meeting young worldly people who desperately wanted to go to school.  Primary school is government funded but secondary students must pay for schooling in Kenya, Tanzania and Zambia and there is subsequently a huge enrolment decline.  Annual school fees range from around $225 in Zambia to a more than $400 in Kenya.  While these amounts might not seem like much, they are often more than a family might earn in one year.
While in Kenya, we met with friends and HYTES cofounders, Pam and Eric Amulaku.  Pam is from Alberta and Eric is Kenyan. Eric had taken a young boy under his wing and they became his unofficial parents. That boy's name is Goal Akongo and he is now a man with an incredible drive to lead his and other communities.  He works in Kenya and Sudan and helped with famine relief in Somalia. We were walking through the Kibera slum in Nairobi and Goal said that Africans should be providing for the world and not taking.  He told me that they just need the seed and that they can grow to improve their countries.  Goal now runs our program in Kenya.
When we got back to Calgary, it occurred to me that paying school fees would be one single thing that would have a profound impact on an individual young person.  That way we would be providing the 'seed' for students to then help themselves, their families and their communities. Since the required infrastructure was minimal and we weren't building schools, I thought this would be a relatively easy task.
The original Guatemala program came to us from a young woman who volunteered at an indigenous school in rural Guatemala.  That school was founded by massacre survivor and human rights activist, Jesus Tecu.  Jesus says, "Our children are the seed of the future, we consider that a good education for them is the only manner in which to combat intolerance, construct true peace, and improve the quality of life for our communities".  HYTES is grateful that we can help that school by paying $400 annual scholarships for a number of students each year.HYTES is 100% volunteer run, we currently have three board members in Calgary and one in Edmonton. 97% of all money raised goes directly to student scholarships.  We have trustworthy and caring representatives in each African country. They collect applications, meet with students and their families and then follow up with students throughout the year.  Our reps are not Canadians, they are people who grew up and live in their countries of origin and they know their way around.  We send them money for scholarships and they take it directly to schools with the students and get signatures from headmasters signifying that their fees are paid in full for the entire school year.
The rural school in Guatemala and one school in Tanzania act as HYTES Agents and we get a signed contract each year.  These schools can select the students, and money for scholarships is sent directly to the schools.
We are currently paying school fees for 2012 and will have provided more than 600 scholarships since 2005.
Canadian Operations
While we have received three $20,000 grants from the Alberta Government, the bulk of our fundraising comes from friends and families of HYTES supporters.  We need to raise approximately $60,000 each year to maintain scholarship numbers and currently have enough of a sustainability fund safely invested to cover one program year.
Marketing comes from our website, blog, facebook page and twitter account.  We have also managed to get a fair amount of press over the years.
We can accept donations by cheque, cash, credit card and use CanadaHelps.org for online transactions.  We are in the process of setting up with GiftTool.com so we can utilize our own merchant credit cards, provide instant tax receipting and also to help us with donor management.