Monthly Archives:
March 2011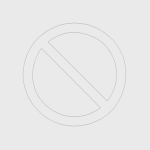 Greetings current and future HYTES volunteers!
It is a real pleasure to share my wonderful experience of working with HYTES. But first, let me introduce myself and my encounter with the organization.
I am Bhakti Behere, Economics student at Grant MacEwan University in Edmonton. I first met Carol Frost – a HYTES volunteer – at a HYTES booth on campus. In the beginning, I didn't know the meaning of "HYTES", but Carol explained that it meant "Helping Youth Through Educational Scholarships". This description got my attention and made me want to find out more about what HYTES does. As a university student, I believe that every youth must complete his or her high school and have the opportunity to enroll in university.
HYTES is a Canadian, non-profit organization that raises funds to deliver scholarships and provide education to students in Kenya, Tanzania, Zambia and Guatemala. HYTES helps youths from developing countries to explore their reams of education. To do this, they organize fundraising events that are always exciting and entertaining.
Today, I am a new HYTES volunteer. I am enjoying all the events with the organization, especially working with Pam, Jenn, Kirsten, Marisa, Karen, Eric, and Maluk. I have volunteered for one fundraising event – Kokopelli in Concert…. reaching new HYTES on October 25, 2009 at McKernan Baptist Church. I went to HYTES meetings and was assigned task of promotion with Pam for the Kokopelli in Concert event. We made posters and tickets, and of course promoted the event on Facebook. Working with HYTES was a relaxing time away from all my schoolwork and our hard work paid off – Kokopelli in Concert was a huge success for HYTES. While HYTES raised funds for education, they also shared beautiful African music.
My first experience working with HYTES was very positive. Meeting new people and doing different activities is great for students who want to have enjoyable social experiences. HYTES shows how Canadian organizations care for developing nations. HYTES is like a family – anyone who starts working with them becomes part of that family, makes good friends, and gains real world experience through their involvement in fundraising activities.
I still am a volunteer with HYTES and believe I will be for a lifetime.
—Bhakti Behere
Mtuzi wa samaki (Fish in coconut milk curry)
Ingredients:
3 pounds (1 1/2 kilograms) fish filets
3 tablespoons oil
6 cloves garlic
1 bell pepper
1 onion
1 1/2 cup coconut milk
3 tomatoes
2 tablespoons tamarind paste or lemon juice
3 teaspoons garam masala or curry powder
Salt and pepper to taste
Directions:
1. Cut fish into serving-sized portions.
2. Chop onion, bell pepper, garlic and tomatoes.
3. Heat oil over medium-high heat in a large pot. Sear fish fillets shortly and put them on a separate plate. Do not cook through.
4. Reduce heat to minimum and add pepper and onion. Sauté until onion is semitransparent. Add garlic and sauté for two more minutes. Add tomatoes and bring mixture to a boil.
5. Add remaining ingredients and bring to a boil; reduce heat to a simmer.
6. Add salt and pepper to taste.
7. Add fish filets. Cover pot and simmer until fish is cooked through; this should take approximately 10 minutes.
8. Serve with rice, boiled potatoes, chapatti, or boiled cassava.
Makes four to six servings.
Ingredients:

2 cups of Flour
1 teaspoon salt
1 cup warm water

Directions:

1. Sift flour and salt into a mixing bowl. Make a well in the middle and add warm water to make a somewhat stiff dough, moistening your hands frequently as needed.
2. Shape dough into a ball; cover bowl with a damp cloth and let stand for 30 minutes and up to 12 hours.
3. Divide dough into eight pieces and roll each out into a flat, round disk.
4. Heat a large creased griddle or frying pan over medium until it is hot. Cook each chapatti until golden; when you see tiny bubbles it's time to turn them over. It should take about a minute for each chapatti to cook. Press them down with a wide pancake turner or clean towel to cook evenly. Serve hot. Spread a pat of butter or margarine on each chapatti if you wish.

— Roopa Khanna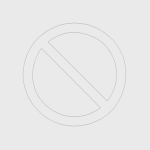 AfricaEducation is an online database of information, news and resources related to education and development initiatives throughout Africa. The website provides access to more than 2000 online journals and open educational resources via the African Virtual University library. The website is a compilation of information for students and teachers alike, including:
Available employment and volunteer positions and related search engines

Information and links for student bursaries and financial awards

A listing of African institutions, such as Universities, schools and museums

Curriculum-specific content, including lesson activities and learning resources

News and upcoming education-specific conferences
 AfricaEducation also provides useful information for teachers and students on things such as how to build and maintain a website, how to conduct online research and student study tips. Access to some online content is restricted to residents within Africa, but nevertheless the website offers a wealth of information and research assistance on a wide range of education-related topics.

For more information, visit http://www.africaeducation.org/
—Shannon McClennan