Tag Archives:
africa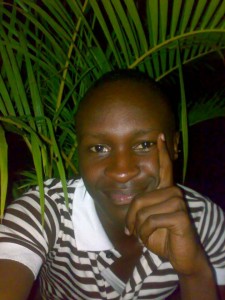 In his first application to HYTES in 2007, young Edward Nobo clearly stated that he aspired to be an engineer.   In the fall of 2012, we were delighted when Edward became a full-time student in the Faculty of Engineering at the University of Dar es Salaam!!
Edward's story of personal loss and difficulties in pursuing an education is similar to a great many young  people in sub-Saharan Africa today.  Edward was a child in rural Tanzania, happy in a farming household with his parents and 6 siblings.   Primary schooling was attainable in government schools that were free, and simple food was supplied by the farm.
In 2001, when Edward was nine, all that changed when his mother died of snakebite.
"Life became more difficult for us because I myself loved my mother a lot more than anything in this world. My mother was the only one who new my problems… but my father used to give me courage."
Serious difficulties developed three years later when his father also died.
 "We started living a very hard life, walking on bear legs, lack of food and basic needs…I never gave up, I continued with my studies although more difficulties were increasing."  
The family was split;  Edward and two sisters, Martina and Esther, were taken in by a kind aunt in Dar es Salaam.  Edward completed his primary education, but his aunt could not even feed her extended family, let alone pay secondary school fees for any of them. (Secondary fees are equal to the average annual income in Tanzania).  So Edward stayed home for a year.  When Martina and Esther also needed secondary fees, the three of them luckily found Mawengi School which generously allowed some students to stay in class, even if the hope of fee payment was slim.
However, when the school was no longer able to pay its teachers, the Nobo children were chased away.  Two recent U of Alberta grads, Carol Frost and Glenna McGregor, were volunteer teachers at Mawengi school when they were surprised to see their classes reduced to only a few students as the non-paying ones were literally chased away for not paying their fees.  When Carol and Glenna returned to Edmonton, they found donors to support the school, the teachers were paid, the Nobos returned to class, and in 2008, all three, Edward, Martina and Esther, became HYTES students until they all graduated.  Now Edward is in university, and Martina and Esther hope to be admitted soon.
These students exemplify our HYTES students.  They have the ability, the energy and the determination.  We just give them a chance.
Mtuzi wa samaki (Fish in coconut milk curry)
Ingredients:
3 pounds (1 1/2 kilograms) fish filets
3 tablespoons oil
6 cloves garlic
1 bell pepper
1 onion
1 1/2 cup coconut milk
3 tomatoes
2 tablespoons tamarind paste or lemon juice
3 teaspoons garam masala or curry powder
Salt and pepper to taste
Directions:
1. Cut fish into serving-sized portions.
2. Chop onion, bell pepper, garlic and tomatoes.
3. Heat oil over medium-high heat in a large pot. Sear fish fillets shortly and put them on a separate plate. Do not cook through.
4. Reduce heat to minimum and add pepper and onion. Sauté until onion is semitransparent. Add garlic and sauté for two more minutes. Add tomatoes and bring mixture to a boil.
5. Add remaining ingredients and bring to a boil; reduce heat to a simmer.
6. Add salt and pepper to taste.
7. Add fish filets. Cover pot and simmer until fish is cooked through; this should take approximately 10 minutes.
8. Serve with rice, boiled potatoes, chapatti, or boiled cassava.
Makes four to six servings.
Ingredients:

2 cups of Flour
1 teaspoon salt
1 cup warm water

Directions:

1. Sift flour and salt into a mixing bowl. Make a well in the middle and add warm water to make a somewhat stiff dough, moistening your hands frequently as needed.
2. Shape dough into a ball; cover bowl with a damp cloth and let stand for 30 minutes and up to 12 hours.
3. Divide dough into eight pieces and roll each out into a flat, round disk.
4. Heat a large creased griddle or frying pan over medium until it is hot. Cook each chapatti until golden; when you see tiny bubbles it's time to turn them over. It should take about a minute for each chapatti to cook. Press them down with a wide pancake turner or clean towel to cook evenly. Serve hot. Spread a pat of butter or margarine on each chapatti if you wish.

— Roopa Khanna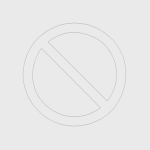 AfricaEducation is an online database of information, news and resources related to education and development initiatives throughout Africa. The website provides access to more than 2000 online journals and open educational resources via the African Virtual University library. The website is a compilation of information for students and teachers alike, including:
Available employment and volunteer positions and related search engines

Information and links for student bursaries and financial awards

A listing of African institutions, such as Universities, schools and museums

Curriculum-specific content, including lesson activities and learning resources

News and upcoming education-specific conferences
 AfricaEducation also provides useful information for teachers and students on things such as how to build and maintain a website, how to conduct online research and student study tips. Access to some online content is restricted to residents within Africa, but nevertheless the website offers a wealth of information and research assistance on a wide range of education-related topics.

For more information, visit http://www.africaeducation.org/
—Shannon McClennan