Tag Archives:
teachers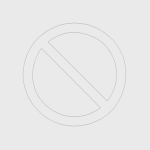 Kenya has experienced waves of strikes in the past three weeks which has mainly affected the health and the education sector.
The Kenya National Union of Teachers (KNUT) on Monday ended the three week strike paving way for reopening of schools.
KNUT Secretary General David Okutta called off the strike and asked teachers to resume classes on Tuesday at 8am.
"We are grateful that the government considered our demands," he said.
KNUT National Chairman, Wilson Sossion said the proposal by the government to pay Sh13.5 billion was acceptable and therefore teachers should resume work.
On Sunday, the government signed a deal with KNUT, in which Ksh13.5 billion would be paid in lump sum in October as opposed to phases and backdated to July 1, 2012.
KNUT Deputy Secretary General Xavier Nyamu said that the return to work formula stipulates that no teachers would be victimised for participating in the strike.
Mr Nyamu also said the salary harmonisation to that of civil servants will be implemented as agreed.
Education minister Mutula Kilonzo who attended the press conference said the government will ensue that the return-to-work formula agreed upon by the two parties will be adhered to.
Mr Kilonzo also said that teachers will not be victimised for participating in the strike.
After calling off the strike, KNUT said it expects to be involved in discussions on the fate of national examination.
The lowest paid teachers receive wages of Ksh13,750 about $130 (£91) a month, leaving them to struggle to pay the bills. With the deal, the lowest paid teacher will take home a basic salary of Ksh19,323 up from Ksh13,750 while the highest paid will earn Ksh144,928, up from Ksh120,270.
The teachers will also get hardship and special schools allowances at 30 per cent and 10 per cent of their basic salaries respectively.The two allowances had been frozen by the government in June 2009.